I grew up in Columbus, NJ, a farm town in the garden part of the Garden State. I dabbled a little bit with summer league swimming when I was 8 and 9, but I didn't like it much. I played most of the other traditional kids' sports: soccer, baseball, football, and basketball. Eventually, I made the shift towards cross country and winter track, before trading winter track out for swimming. At that point, I figured I was 2/3 of the way there, so I did my first triathlon in 2007.
After high school, I went to the U.S. Coast Guard Academy in New London, CT, where I was on the triathlon team for all 4 years, serving as a team captain my last two years, and bringing a team to Collegiate Nationals both of those years after a several year gap of sending teams from the Academy. I also ran a little bit there, running indoor track my freshman year, and indoor and outdoor my sophomore year, although calling me mediocre for a DIII walk-on would be exaggerating my abilities. Shortly after my last Collegiate Nationals,
I wrote a lengthy reflection of my development as a collegiate athlete, so I won't reiterate that
.
Our first time at Collegiate Nationals, in lovely Tuscaloosa.
After graduating, I was stationed in Norfolk, VA as a
Marine Inspector
, which means I go aboard commercial vessels, both U.S. and foreign, and check for compliance with regulations. That's where I am now, living in Virginia Beach. I have raced and will race virtually every format of triathlon, though I stick mostly to off-road triathlons and short course road triathlons.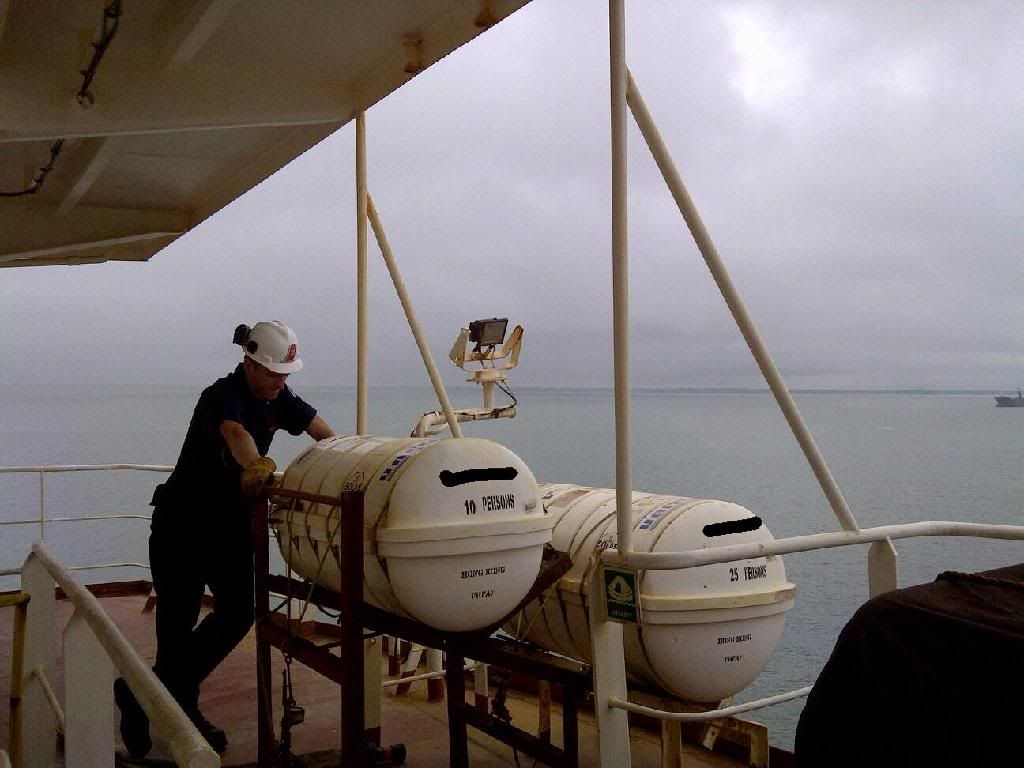 My day job: here I'm checking the installation of the liferafts aboard a 900 foot bulk carrier